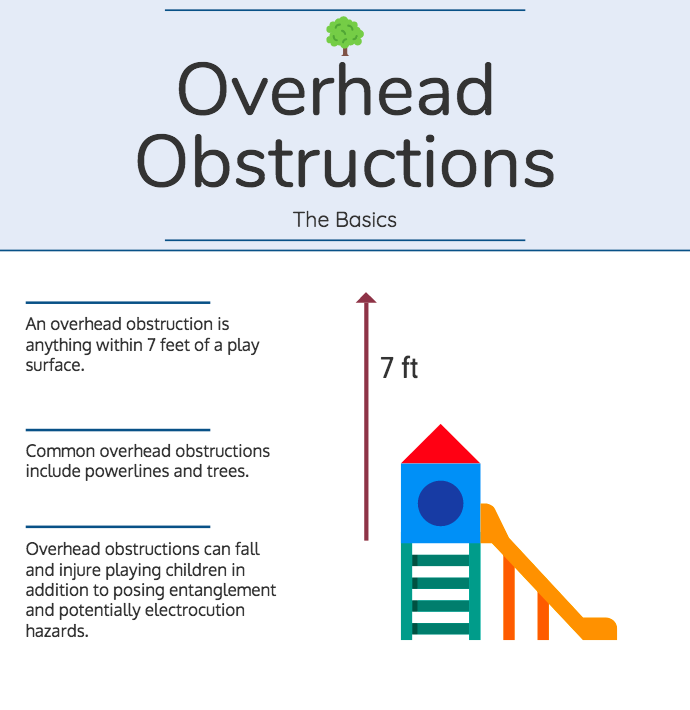 An overhead obstruction is anything that is within seven feet of a play structure.
Overhead obstructions are one of the most common dangers in a playground area and can include anything from tree branches to utility lines. It is anything that could fall or come into contact with a playspace. These hazards pose a variety of dangers to children.
Make sure that play structures are installed well away from any existing hazards. Make note of nearby power lines and make sure trees around the play area are trimmed and don't have any broken branches.